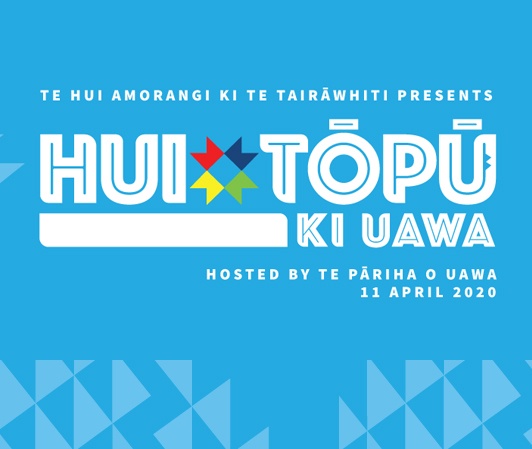 Hui Topu ki Uawa
Feb 19, 2020
11 April 2020
Nau mai, haramai, piki mai, kake mai to HUI TOPU in UAWA / TOLAGA BAY.
Easter Saturday 2020, for a day of whanaungatanga, whanau activities, sport, markets, kai stalls, haka, performances and more!
Join us as we celebrate our whakapapa, our whakapono, and share love as a whanau with activities, workshops, and exhibitions for tamariki, rangatahi, and pakeke during the day, and register your ropu or whanau, or just come along to listen, as we sing, haka, and perform into the evening!
For more information click here...